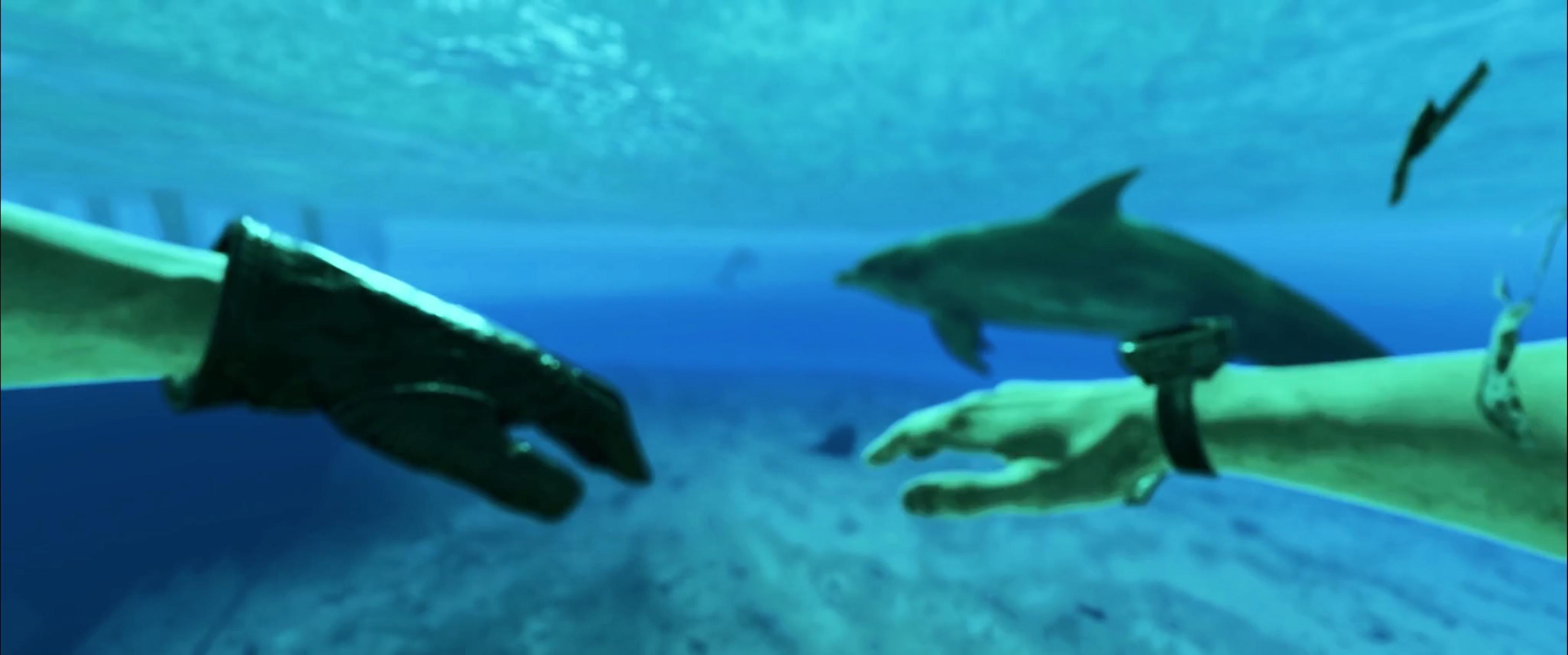 Image Resistance
Total Refusal: How to Disappear
Computer games have become an integral part of everyday life. Especially first-person shooters enjoy great popularity for several decades. In the immersive atmosphere of becoming a soldier in these war computer games, many can rest their minds. But why is the peaceful break from the real world sought on the virtual battlefield? Is it possible to counteract these socially accepted patterns of war that manifest themselves in the aesthetic structure of war computer games? With the presentation of the work 'How to Disappear' by Total Refusal, the exhibition Image Resistance' addresses these very questions.
02.07.23 —
17.09.23
The film 'How to Disappear' examines the possibilities and limits of pacifist action in a space created to "play war:" the war computer game. Accompanied by a female voice telling the history of desertion, Total Refusal challenges prevailing patterns of activity through interventions in the war computer game Battlefield V. In an essayistic style, querulent possibilities of resistance get explored and civil disobedience becomes central. But the logic of the game contradicts the logic of war. It is this paradox that Total Refusal embraces as an artistic counterstrategy. The seminal work 'How to Disappear' is a homage to desertion - both in digital and real war - and an anti-war film in the truest sense of the word. Through the search for peace in a place made for playing war, 'How to Disappear' reveals how our agency helps defying the mechanisms of war in even the most unlikely moments and places.
About Total Refusal:
The artist, researcher, and filmmaker collective and pseudo-Marxist media guerrilla Total Refusal (Susanna Flock, Adrian Haim, Jona Kleinlein, Robin Klengel, Leonhard Müllner, Michael Stumpf) intervenes in current video games and writes works about games and politics. In their artistic approach, they recycle the design and stage settings of mainstream video games in order to create political narratives in the form of videos, interventions, performances, and lectures. Since their founding in 2018, their films and works have won over 40 awards, including the Best Short Direction Award in the Locarno Film Festival, the Diagonale Film Prize for Best Short Documentary, the Förderpreis für Bildende Kunst des Landes Steiermark, and the Vimeo Staff Pick Award. Total Refusal's work has been screened at more than 250 film and video festivals such as the Locarno Film Festival, Berlinale, Doc Fortnight at MOMA New York, and IDFA Amsterdam, and has been featured in various exhibition spaces such as the Venice Architecture Biennale 2021, HEK Basel, and Ars Electronica Linz.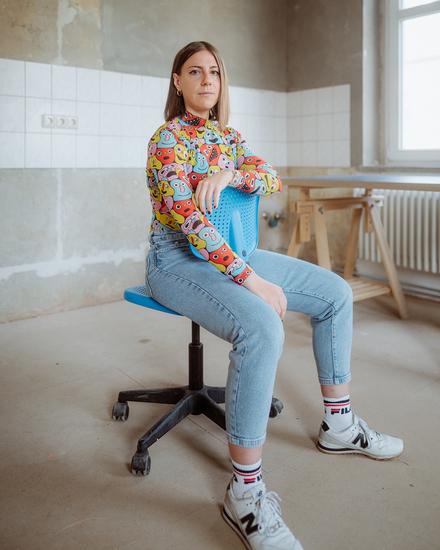 Susanna Flock
Susanna Flock (*1988 in Graz), lives and works as a visual/media artist in Vienna. She studied at the University of Artistic Design Linz (2015) and at the Academy of Fine Arts Vienna (2017). She works in the field of video and video installation and deals with internet phenomena. Most recently, she has been awarded the Cité internationale des arts Residency of the BMLÖS (2024), the Pixel, Bytes and Film Residency (2020), the Viktor Fogarassy Prize (2019), the Rote Fabrik Residency Zurich (2019), the Start-Stipendium für Medienkunst Austria (2018), and a fellowship at the Akademie Schloss Solitude (2018). She has been part of Total Refusal since 2020.
Photo: (c) Johannes Richter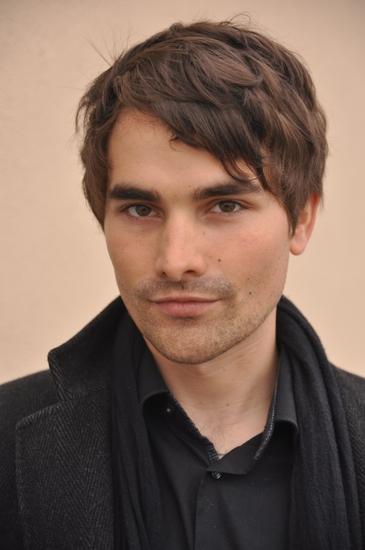 Adrian Jonas Haim
Adrian Jonas Haim (*1991 Vienna) makes film and politics in Vienna and elsewhere. He studied political science & experimental play cultures at the University of Applied Arts Vienna. Engaged in various writing, music, and art projects with a focus on Marxism and ideology in transmedia culture. Former editor at MALMOE newspaper, working as a programmer for film series on the politics of memory (Filmclub Tacheles, Jewish Film Festival Vienna, This Human World Film Festival). He has been part of Total Refusal since 2020.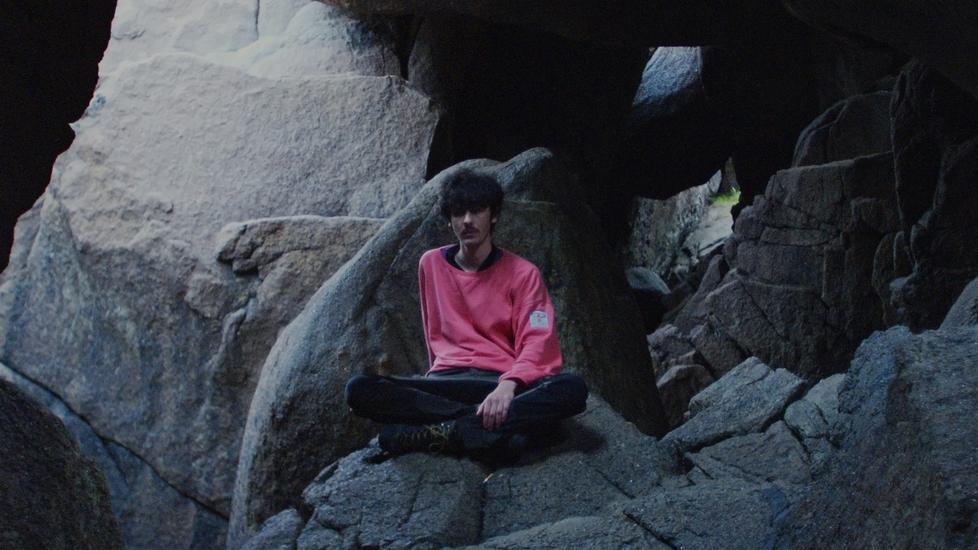 Jona Kleinlein
Jona Kleinlein (*1993 in Stuttgart), lives and works in Vienna and deals with different aspects of film, video games and installations. He studied at Nordland College of Art and Film in Lofoten, northern Norway. Kleinlein works as a designer and cinematographer in various projects. He has been part of Total Refusal since 2020.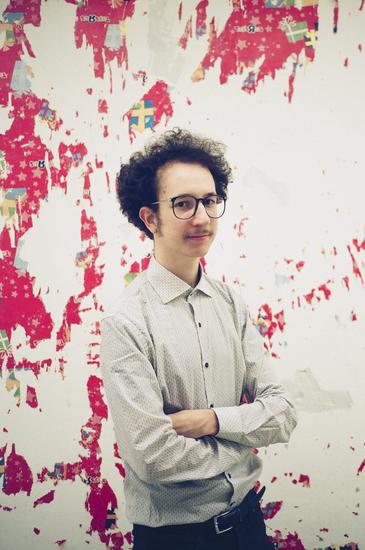 Robin Klengel
Robin Klengel, (*1988 in Graz), lives and works as an artist, illustrator, and cultural anthropologist in Vienna and Graz. He researches, writes texts, gives lectures, workshops and courses, and makes films in the field of artistic-scientific research of urban and digital spaces. As part of a collective, he has been leading the Forum Stadtpark in Graz since 2021. He is a founding member of Total Refusal.
Photo: (c) Clara Wildberger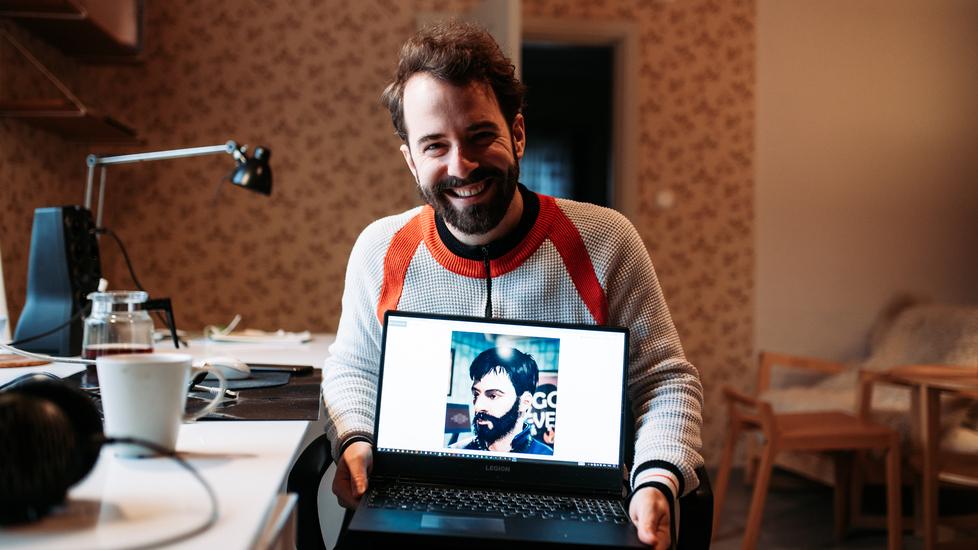 Leonhard Müllner
Leonhard Müllner (*1987 in Graz) lives and works as a visual artist and media researcher in Vienna. He studied visual - and media art in Linz (AT), Leipzig (DE) and Vienna (AT) and earned a PhD in media studies at MKKD Linz, supervised by Helmut Lethen. He is a founding member of Total Refusal.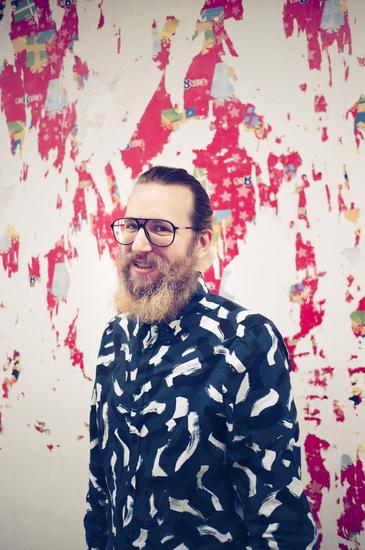 Michael Stumpf
Michael Stumpf (*1985 in Wels), studied philosophy in Vienna and media culture and art theories in Linz. Michael Stumpf's research intertwines his phenomenological background with media and cultural semiotics, analyzing the relevance and functioning of popular cultural tropes. He also works as an artist, designer, and programmer. He is a founding member of Total Refusal.
Photo: (c) Clara Wildberger