Your Visit at
Museum Villa Rot
Museum Villa Rot with its historical ambience and idyllic park invites you to three annual contemporary art exhibitions dealing with relevant social topics, a diverse concert programme, and the art fair "Roter Kunstsalon" happening every year in mid-October. The Museum Villa Rot team as well as the team of the museum's café are very much looking forward to your visit!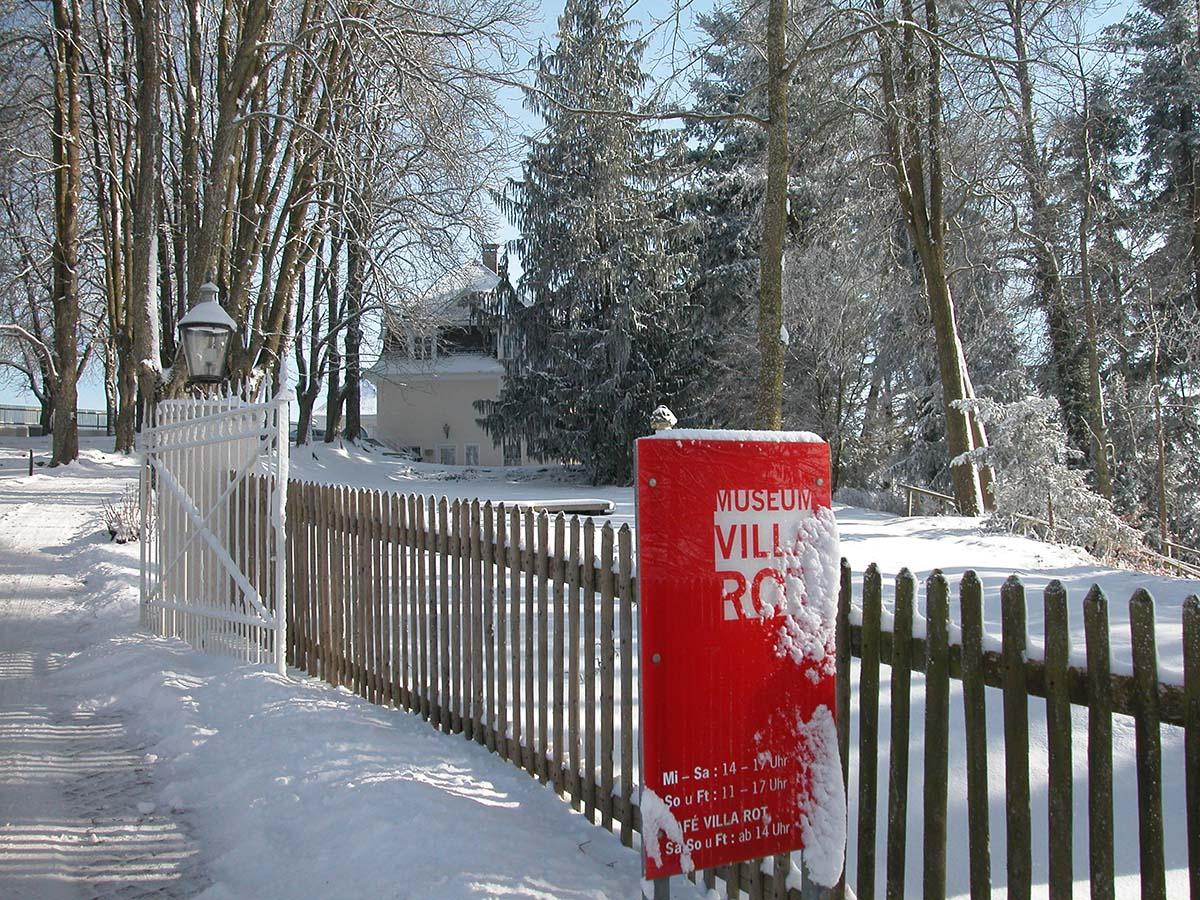 Opening hours and admission
Museum
Thu – Sat: 2 – 5 pm
Sun and hd: 11am – 5pm
Closed:
Christmas Eve,
Christmas Day,
New Year's Eve
Good Friday
Anual pass
18 €
Free admission to all exhibitions and the public tours.
Valid one year from the date of purchase.
Café
Sat: 2pm – 5pm
Sun and hd: 1pm – 5pm
Admission
Adults: 6 €
Discounted*: 4 €
Families: 10 €
Friends: free
Pupils: free
Tours
School classes: 2,50 € p. P. public tours: 2 € special tours for groups: 70 €
* Reduced admission is applicable for senior citizens, students and apprentices
Important notice:
Museum Villa Rot does not show its collection in a permanent exhibition. The museum is closed between exhibitions.

For groups and school classes, guided tours are possible at any time outside opening hours by appointment.
Accessibility and Hygiene
Accessibility
Access to the main entrance is via one tread. We regret that there is no barrier-free access to the historic cabinet rooms of the Museum Villa Rot. Inside,

The Kunsthalle and Hoenes Hall on the first floor have barrier-free access.
Hygiene
Dear visitors,
Please follow the current official guidelines and recommendations for protection against infectious diseases.
We recommend that you wear an FFP2 mask in the building - especially when there are large numbers of visitors - and that you keep a minimum distance of 1.5 m from other people.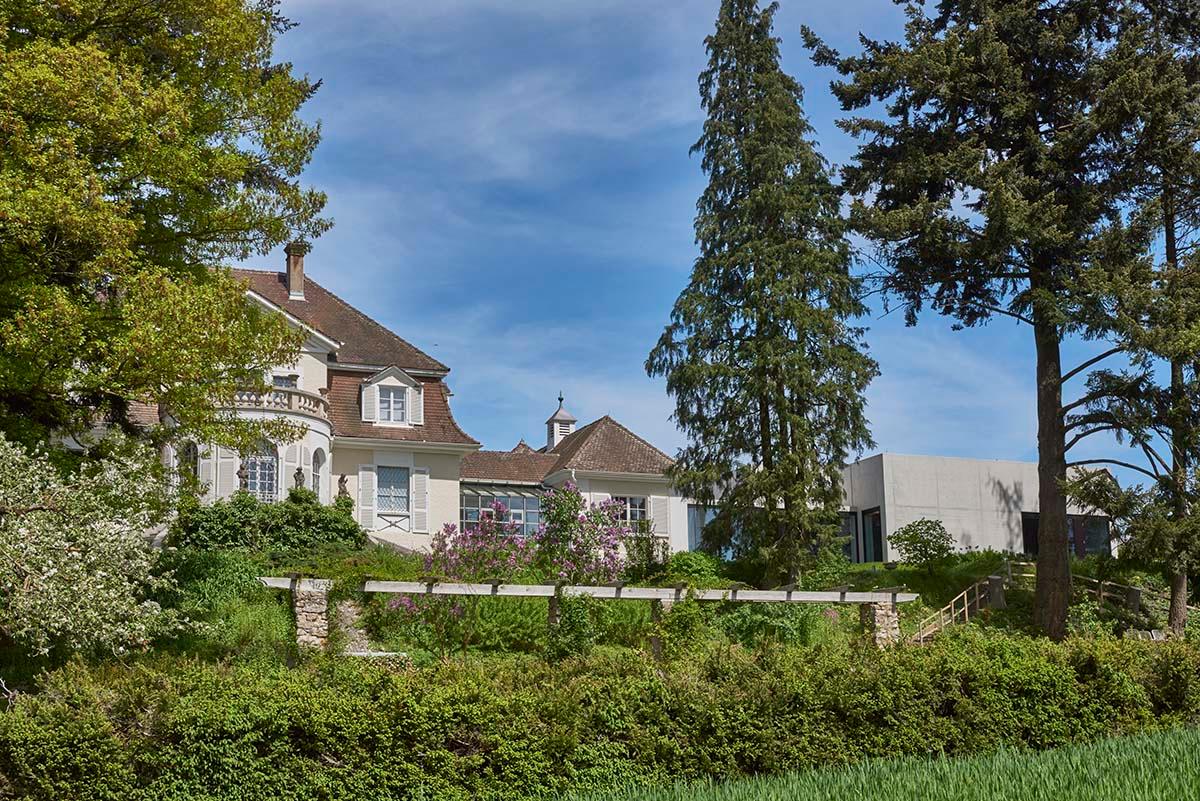 Art for All and Everyone
Big and Small
Museum Villa Rot aims to present current positions and tendencies of contemporary art to a broad audience and to make the museum a space for cultural education. Our art education and the supporting programme stand for a sustainable experience that provides insights into different genres, discourses, and topics of art. The art educational programme accompanies the current exhibitions and develops its formats next to the exhibition's topics. Events, including lectures, workshops, excursions and film screenings, offer manifold options for visitors of all ages. We will be happy to advise you on individual offers at info@villa-rot.de or by calling 0049 7392 8335. Guided tours are also possible at any time outside the official opening hours.
Waiting list for the event:

on .12. at
Mandatory fields are marked with an *. Please fill all of those.
Events: December
In December there are no events
in the category: Art Education
The Museum Shop
at Villa Rot
In the foyer of the Museum Villa Rot you will find the Museum Shop, where you can purchase publications related to the exhibitions. In addition, depending on the season and exhibition, you will find exhibition posters, art postcards, and other regional and international goods.
The Museum Café
at Villa Rot
The Museum Café is furnished with period furniture and offers you insights into the history of our museum and the life of its former owners. Silvia Link will spoil you on weekends and holidays with a wide range of homemade cakes and pies, savory snacks as well as hot and cold drinks. In sunny warm weather we are also happy to serve you in the park café.